Hi VAFS team,
A few days ago i just updated my windows 7 64 bit. And suddenly when i want to start VAFS, i encountered this message

and the log below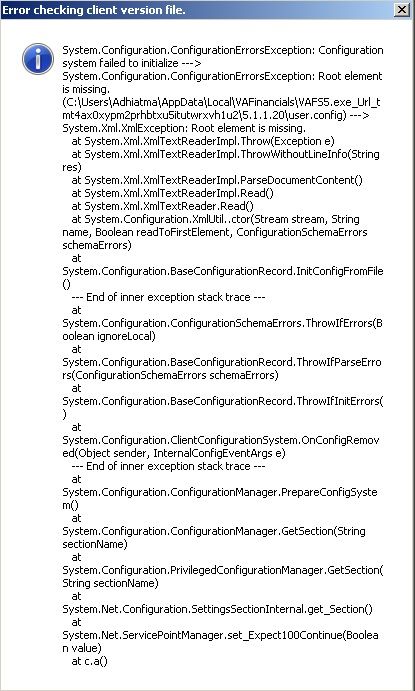 I already reinstalled the client, run as administrator when installing the client and put the client on whitelist for windows firewall. But none of this works.
Any help appreciated..
Thank you